Bathroom and Kitchen Cleaning in Mohali
Kitchen Cleaning Services in Mohali:
Your health depends entirely on the food you cook and eat but collectively on the extent of cleanliness of your Kitchen. As a result, a dirty Kitchen will become a parcel of germs, increasing the likelihood of food contamination. 
The Busy Bucket offers professional Kitchen & bathroom Cleaning Services in Mohali. Our cleaning is fully machined with no harmful chemicals involved. With the help of certified and experienced cleaners, we are able to provide world-class cleaning at an affordable cost.
Chemical Used for Kitchen Cleaning:
The Busy Bucket professionals consider Taski or Diversey D1, D2, D3, D4, D5, D6, D7, D8, D9, D10 etc. depending upon the requirement. 
What's included in the service:
Wipe and organize all exterior shelves – Cleaning Cabinets, and shelves from inside and outside. Cleaning below shelves and modular trolley, if detachable.

Wipe and disinfect all electrical appliances- Microwave, Stove, Counter-Tops, sink and Refrigerator are cleaned from outside.

Chimneys, and exhaust fans will be degreased externally.

Surface management that covers mirrors, windows, glass, wooden & steel surfaces.

Deep cleaning of Kitchen platform, tiled walls and sinks area.

Floor Cleaning – Wet and Dry Mopping of floors.

General Cleaning- Cobweb Removal, Dry Dusting of walls and ceilings, cleaning of all light & fan etc. 
Our effective cleaning and sanitizing also help to:
Prevent pests from entering your business

Prevent cross-contamination

Prevent allergic reactions caused by cross-contamination etc.
It is better to choose the Busy Bucket Bathroom Cleaning Services in Mohali and get your space cleaned by certified and experienced cleaners at a reasonable cost.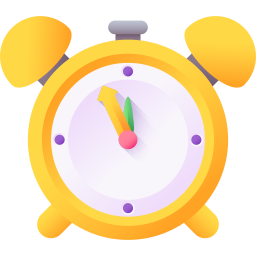 SAVE YOUR TIME
Our service helps you live smarter, giving you time to focus on what's most important.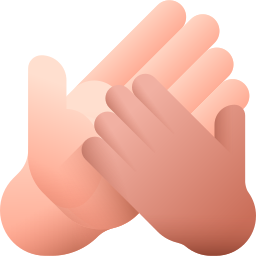 EASY TO GET HELP
Select your services, dates and relax while we take care of your home.
SAFETY FIRST
We rigorously vet all of our Cleaners, who undergo identity checks as well as in-person interviews.
SEAMLESS COMMUNICATION
Online communication makes it easy for you to stay in touch with your Cleaners.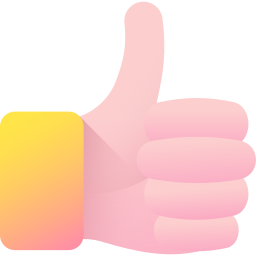 ONLY THE BEST QUALITY
Our skilled professionals go above and beyond on every job. Cleaners are rated and reviewed after each task.
CASH FREE PAYMENT
Pay securely online only when the cleaning is complete.
Kitchen Cleaning Process:
Our Cleaning is fully mechanized with no harmful chemicals involved in the cleaning. Our professionals make cleaning plans accordingly. 
Cleaning each and every corner for removal of soil and stain for a spic-and-span and germ-free Kitchen.

Removing cobwebs, dusting and cleaning your Kitchen similarly to tiles, walls, fans, and light-weight fixtures windows, doors, and switchboards.

Complete wiping and dusting.

Cleaning the areas where grease and dirt can build up, like beneath the stove and around the seats of the white merchandise, white goods, icebox, exhaust fans, and Chimney.

Degreasing of gas hobs/burners and Chimney hoods.

Cleaning on stainless-steel and Chrome Kitchen fixtures.

External Cleaning of electrical Kitchen appliances like Chimney, white goods, microwave, Kitchen appliances, and completely different appliances.
Professional Cleaning kills 99% of germs, takes away strains and makes your Kitchen shine like never before. It's hardly realizable for an unprofessional to perform work. At Busy Bucket Kitchen Cleaning Services in Mohali:
Complete Cleaning and Sanitization

Well Trained and Verified Cleaner

Insurance against Damage

Usages of Professional Grade Chemical

Flexibility

Customer Satisfaction Guaranteed

Offer only the best quality

Easy to get help regarding anything

Seamless Communication etc. 
Why Hire Professionals for Kitchen Cleaning:
The Kitchen must be clean in every manner and the main reason behind this is better health. A clean kitchen leads to healthy food and healthy food leads to good health. It is necessary to be professionally cleaned at least 2 to 3 times a year.
It's hardly possible for an unprofessional to perform better kitchen cleaning tasks.

Professional Cleaning makes sure that there are no germs or bacteria are left. 

Professionals cleaning reduces the effect of Pest Infestation

Spend less on repairs

You get enough time for yourself. 
Contact the Busy Bucket for Kitchen Cleaning Services in Mohali and book an appointment. Get your space cleaned by certified and experienced cleaners at a reasonable cost. 
FAQs For Bathroom Cleaning in Mohali
Can I trust cleaning professionals?
The team of busy bucket cleaning services is very professional and they are well-trained workers. Our team is trustworthy and background-checked. 
Does Busy Bucket provide outside cleaning?
Yes, Busy Bucket Cleaning services provide complete cleaning that includes, Water tank Cleaning, Deep Home Cleaning, Sofa and Carpet cleaning etc. You can contact the team to get more details.
How much time is needed for kitchen cleaning?
The overall time depends on the size of the kitchen. On average, the time can be somewhere between 70 minutes to 150 minutes or even more or less.
Which Chemical is used for Tank Cleaning?
There are several bespoke solutions out there within the market that are used terribly unremarkably for cleanup. But, gas is the most typical among each chemical that is employed for Water Tank cleanup.
How much does it cost to get professional kitchen cleaning?
On average, it can be between 1200/- to 7500/- even more or less. Contact Busy Bucket cleaning services to get quality services at an affordable cost.