Professional Bathroom Cleaning Services in Gurgaon 
Needless to say, the bathroom needs regular cleaning since it is a place of germs, bacteria, and other microorganisms that are harmful to health. So, maintaining a clean and hygienic bathroom is essential for well-being and comfort. However, the task of bathroom cleaning can be time-consuming and exhausting. For the best bathroom cleaning services in Gurgaon, look no further than Busy Bucket. We offer top-notch bathroom cleaning at a very affordable price.
Our professional cleaners use environmentally-friendly cleaning products to ensure a safe and sanitized bathroom. Using innovative equipment and advanced cleaning techniques, Busy Bucket's team ensures a thorough and efficient cleaning process.
The cleaning process includes the following steps: 
Sanitizing and cleaning sinks, faucets, and shower heads.
Thoroughly cleaning windows, removing cobwebs and the entire washroom.
Cleaning bathroom tiles and removing stains.
Wiping down mirrors and glass surfaces in the bathroom
Dusting every corner to keep them clean and dust-free.
Chemicals used by Busy Bucket for bathroom cleaning services in Gurgaon
Our goal is to provide highly effective bathroom cleaning services, using eco-friendly cleaning solutions. We use Industrial Grade chemicals for cleaning. Busy Bucket Services also provides Home Cleaning Services in Gurgaon and Sofa Cleaning Services in Gurgaon
Process of Busy Bucket Bathroom Cleaning Services
We use the right equipment and eco-friendly cleaning solutions for each cleaning task. Our efficient cleaning process kills 99.9% of germs and bacteria, leaving your bathroom sparkling clean. Here's a brief overview of how we clean:
Prevent Moisture: Address moisture issues to keep your bathroom dry and fresh.
Water Repellent: Apply water-repellent solutions to protect surfaces from water damage.
Disinfection: Thoroughly disinfect the bathroom to eliminate harmful microorganisms.
Sink and Toilet Cleaning: Clean and sanitize the sink and toilet to remove the toughest stains.
Bathtub Cleaning: Scrub and clean the bathtub to remove dirt and grime.
Nozzle Cleaning: Clean and maintain the shower nozzle for proper functioning.
Towel Bars: Clean and polish towel bars for a neat appearance.
Deep Cleaning: We cover every corner and surface of the bathroom to leave no dirt or stains behind.
Why Choose Busy Bucket? 
Advanced cleaning techniques
No harmful chemicals used
Skilled professionals
Guaranteed customer satisfaction
ISO 9001-2015 Certified
"Do It Again" policy
So, hire Busy Bucket for quick and hassle-free bathroom cleaning services in Gurgaon.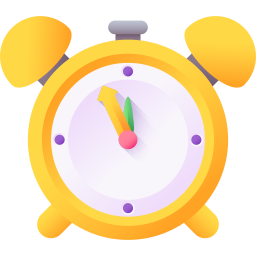 SAVE YOUR TIME
Our service helps you live smarter, giving you time to focus on what's most important.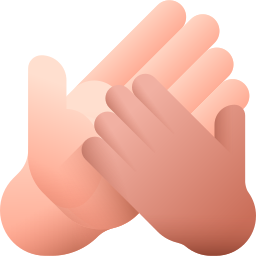 EASY TO GET HELP
Select your services, dates and relax while we take care of your home.
SAFETY FIRST
We rigorously vet all of our Cleaners, who undergo identity checks as well as in-person interviews.
SEAMLESS COMMUNICATION
Online communication makes it easy for you to stay in touch with your Cleaners.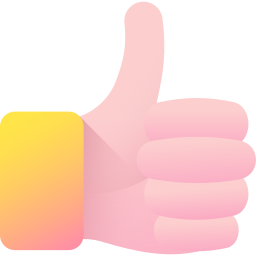 ONLY THE BEST QUALITY
Our skilled professionals go above and beyond on every job. Cleaners are rated and reviewed after each task.
CASH FREE PAYMENT
Pay securely online only when the cleaning is complete.
Why Hire Professional Bathroom Cleaning Services?
Hiring professional bathroom cleaning services offers convenience, efficiency, and a higher level of cleanliness that may be challenging to achieve with regular cleaning efforts. Also, it's a smart choice for maintaining a fresh, hygienic, and clean bathroom.
At Busy Bucket Services, we strive to provide the most efficient bathroom cleaning services at an affordable price. You will get top-notch cleaning solutions without breaking your budget. For the best bathroom cleaning services in Gurgaon, you can rely on Busy Bucket Services. We ensure your bathroom shines like never before, leaving you with a satisfying and refreshing experience.
FAQs For Bathroom Cleaning in Gurgaon
What does the bathroom cleaning service include?
The bathroom cleaning service in Gurgaon includes cleaning and sanitizing the toilet, sink, shower/bathtub, tiles, mirrors, fixtures, and ceilings. Additionally, it also involves removing stains, disinfecting, and deodorizing the bathroom.
Are the cleaning products used by Busy Bucket safe for the environment?
Yes, Busy Bucket Services uses eco-friendly and non-toxic cleaning solutions for the safety of both your family and the environment.
Are the cleaners insured and background-checked?
Absolutely, yes! Busy Bucket Services ensures that their cleaners are insured, trained, and undergo background checks to provide a secure and reliable service.
Can I customize the bathroom cleaning service according to my needs?
Yes, Busy Bucket Services offers customizable packages to meet your specific requirements. You can choose the cleaning services you need and exclude those you don't.
Do I need to provide cleaning equipment and supplies?
No, Busy Bucket Services professionals bring their equipment and supplies.