Home Cleaning Services in Noida
When your home needs a really good cleaning, Busy Bucket Services is here to help. We make your home clean and fresh, making you feel happy and healthy. We are your trusted partner for comprehensive Deep Home Cleaning Services in Noida. Our mission is to transform your living spaces into pristine heaven, ensuring not only cleanliness but also a sense of refreshing.
With years of experience and a commitment to excellence, Busy Bucket brings you top-notch home cleaning services tailored to the unique needs of Noida's residents.
Professional Home Cleaning Services in Noida:
Busy Bucket Services has a team of experts who know how to clean homes well. We take feelings of pride itself in being a beacon of professionalism in the home cleaning industry. We make your home neat, just like magic. A clean home makes you feel good and is suitable for you.
Our dedicated team of skilled professionals is equipped with the latest cleaning techniques and high-quality products to deliver exceptional results. We understand that a clean home reflects your lifestyle and well-being. That's why we go above and beyond to deliver unmatched cleaning services in Noida that exceed your expectations.
Our Approach for Cleaning:
From dusting and sweeping to disinfecting and organizing, Busy Bucket Services handle it all to make your home a sanctuary of cleanliness and comfort. Our Approaches for Cleaning:
Thorough Assessment:Our experts begin by evaluating your home's cleaning needs and crafting a customized plan.
Deep Cleaning:We dive into every nook and cranny, leaving no space untouched in our pursuit of cleanliness.
Eco-Friendly Products:Using safe, non-toxic cleaning agents, we prioritize your health and the environment.
Customized Solutions:We understand that every home is different. We talk to you to learn how to clean your home just as you like.
Safe and Eco-Friendly:We use safe cleaning products for you and the Earth. Our cleaning makes your home healthy and happy.
We clean everything from top to bottom. We make sure every corner is clean and shiny. From baseboards to ceiling fans, we pay attention to minor details for a spotless finish.
Professional Move-in/Move-out cleaning in Noida:
Moving can be hard, but we make cleaning easy. Whether you're moving in or out of place, Busy Bucket Services will make it super clean and ready for you. Busy Bucket offers specialized move-in/move-out House Cleaning services in Noida.
Our experienced team ensures your new home is ready for you to settle in or leave behind, shining and welcoming. We remove the stress of cleaning from your moving equation, making your transition seamless.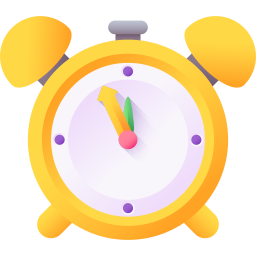 SAVE YOUR TIME
Our service helps you live smarter, giving you time to focus on what's most important.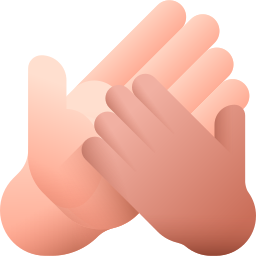 EASY TO GET HELP
Select your services, dates and relax while we take care of your home.
SAFETY FIRST
We rigorously vet all of our Cleaners, who undergo identity checks as well as in-person interviews.
SEAMLESS COMMUNICATION
Online communication makes it easy for you to stay in touch with your Cleaners.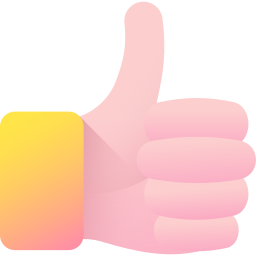 ONLY THE BEST QUALITY
Our skilled professionals go above and beyond on every job. Cleaners are rated and reviewed after each task.
CASH FREE PAYMENT
Pay securely online only when the cleaning is complete.
Why Choose Busy Bucket Home Cleaning Services in Noida:
Our expertise sets us apart. We have never opted for freelance workers; we have a team of certified worker with over decades of experience in the field. With a proven track record of delivering exceptional cleaning results, Busy Bucket Services is your go-to choice at Busy Bucket.
Complete Cleaning and Sanitization
Well Trained and Verified Cleaner
Usages of Industrial Grade Chemical
Flexibility
Experienced Team
Customer Satisfaction Guaranteed
Offer the best quality only
Seamless Communication etc.
We are the only one in India who offers Do it Again Policy along with each service. Under this Policy, if you are unhappy with our work, you can ask to do it again within 24 hours. We will happily do it again for you for free.
Our team knows how to clean homes perfectly. We work fast and do a great job. You can trust us to make your home sparkle. Contact Busy Bucket for Deep Home Cleaning Services in Noida and experience the difference.
Busy Bucket Professional House Cleaning in Noida Service Offering:
Busy Bucket provides a wide range of services catering to your needs. From regular maintenance cleaning to post-party cleanup, we have you covered. Our services encompass thorough:
Floor cleaning
Wall dusting/cobweb removal
Fan/electricity points/tube light
Window/door/glass
Balcony floor and grill
Wardrobe
Dry Dusting of Furniture etc.
We care for the small things so your home looks and feels amazing. So, if you want your home to be super clean in Noida, just call Busy Bucket Professional Cleanings in Noida. We're like cleaning superheroes, making your home shiny and happy again.
FAQs For Home Cleaning Services in Noida
Are Busy Bucket cleaners trained professionals?
Our cleaners are extensively trained experts. They employ advanced cleaning techniques and eco-friendly products to ensure your home receives the best treatment.
What sets your move-in/move-out cleaning apart?
Our move-in/move-out cleaning ensures a spotless transition. We sanitize and refresh your new space or clean your old one, saving you time and stress during this pivotal moment.
How do you ensure quality in your services?
We uphold high standards through rigorous quality checks. Our supervisors assess each task, guaranteeing that our cleaning exceeds expectations every time.
Can I customize the cleaning services to my needs?
We offer flexible scheduling and personalized plans. We work around your preferences and requirements, tailoring our services to provide the best-fit solution for your home.