We understand that a pest-free environment is essential for your well-being and peace of mind. It would be best to opt for experts who can offer you world-class service at an affordable cost. That's where we come in. Busy Bucket's Professional Pest Control Solutions combine extensive experience with cutting-edge techniques to ensure your home or business remains pest-free. Choose Busy Bucket for Professional Pest Control Services in Panchkula and get the best and most inexpensive services.  
Professional Pest Control Services in Panchkula: 
Busy Bucket is your trusted partner for comprehensive Professional Pest Control Services in Panchkula. With years of experience and a commitment to excellence, Busy Bucket brings you top-notch pest control services tailored to the unique needs of Panchkula's residents.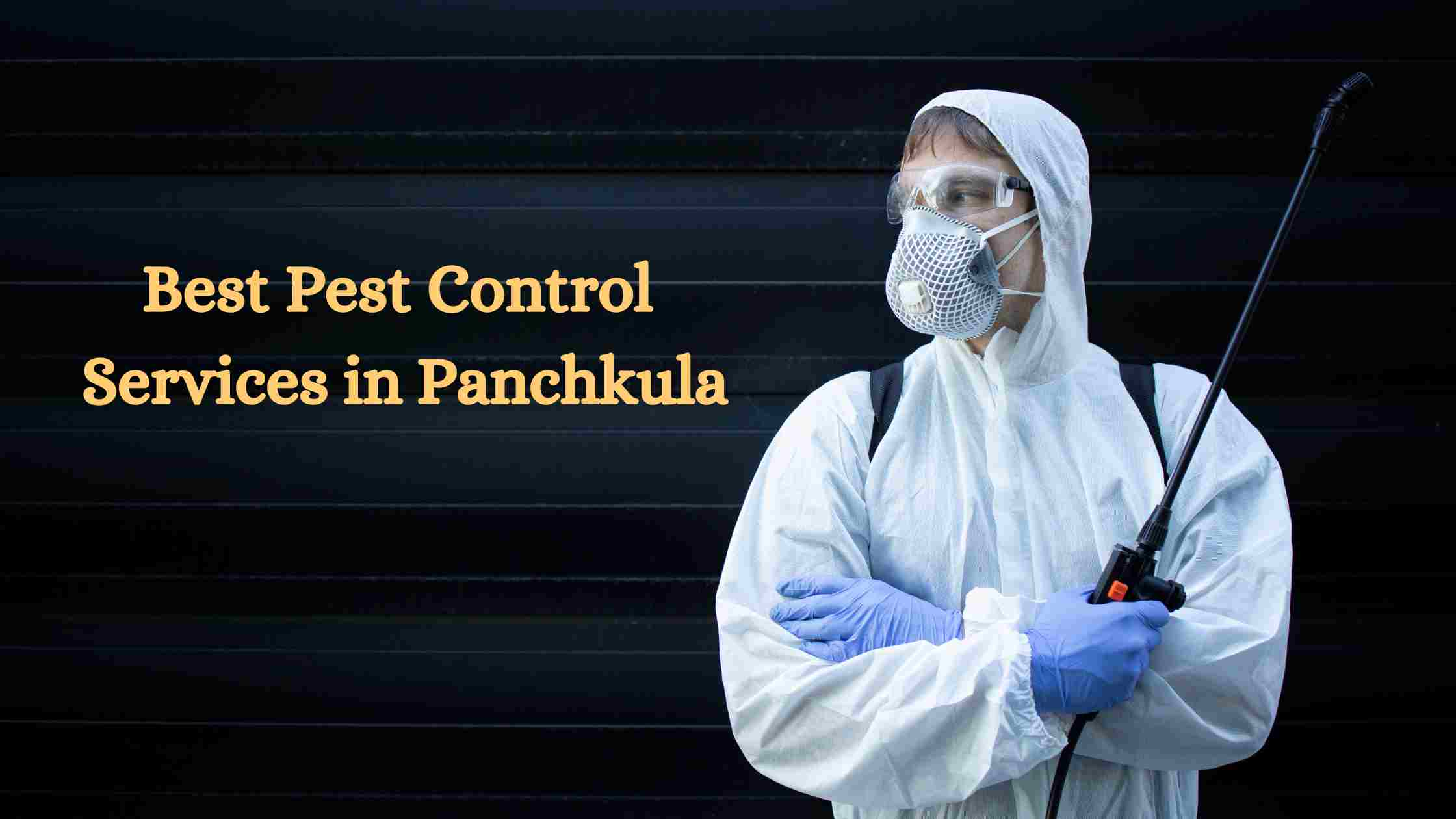 Our team of experts is well-versed in handling pest infestations effectively. We offer comprehensive solutions tailored to Panchkula's unique pest challenges, ensuring your surroundings are safe and healthy. 
Read Also- Why Pest Control Services are important
Our Approaches for Pest Control:
From thoroughly assessing your pest problem to applying eco-friendly pest control products, Busy Bucket Services follows a systematic approach to ensure your home is pest-free and safe for your family. Our approach includes: 
Thorough Assessment:

Our experts begin by evaluating the extent of your pest infestation and craft a customized plan. 

Safe and Eco-Friendly:

Using safe, non-toxic pest control agents, we prioritize your health and the environment. 

Customized Solutions:

We understand that every pest problem is unique. We tailor our pest control methods to suit your specific needs. 

Expert Pest Eradication:

Our team is equipped with the latest pest control techniques to eliminate pests effectively and efficiently. 
At Busy Bucket, we use Eco-friendly solutions and techniques to offer world-class services by securing your health at best.  
Visit us- Best Pest Control Services in Zirakpur
Busy Bucket's Pest Control Service Offerings in Panchkula:
Under the Busy Bucket's Offering, Our comprehensive pest control services in Panchkula include: 
General Pest Control:

Eliminating common pests like ants, cockroaches, and spiders. 

Termite Control:

Protecting your property from silent destroyers – termites. 

Rodent Control:

Keeping your home free from disease-carrying rodents. 

Bed Bug Control:

Ensuring a peaceful night's sleep without bed bugs. 

Mosquito Control:

Creating a mosquito-free zone in your outdoor space. 

Commercial Pest Control:

Providing pest control solutions for businesses and commercial properties. 
Don't let pests disrupt your peace. Contact Busy Bucket for Professional Pest Control Services in Panchkula, and let us make your surroundings pest-free. 
Why Choose Busy Bucket for Pest Control Services in Panchkula:
Choosing Busy Bucket means opting for excellence in pest control services. We take pride in being a beacon of professionalism in the pest control industry. We make your home pest-free, just like magic. Here's why you should choose us: 
Experienced Team:

Our certified experts boast decades of experience. 

Complete Pest Control and Sanitization:

We ensure pest removal and thorough sanitization. 

Industrial-Grade Chemicals:

We use potent yet safe chemicals to tackle even the toughest infestations. 

Flexibility:

Our flexible scheduling and personalized plans cater to your needs. 

Customer Satisfaction Guaranteed:

We go above and beyond to exceed your expectations. 

Do it Again Policy:

We are the only ones in India who offer a

"Do it Again Policy"

with each service. If you are unhappy with our work, you can request a re-service within 24 hours, and we'll do it again for free. 
Don't let pests take over your home. Contact Busy Bucket for Professional Pest Control Services in Panchkula and experience the difference. We're here to make your home pest-free and your life more comfortable.
FAQs For Pest Control Services
Are Busy Bucket pest control experts trained professionals?
Our pest control experts are extensively trained professionals who use advanced techniques and eco-friendly products to ensure your home receives the best treatment.
How do you ensure the quality of your pest control services?
We uphold high standards through rigorous quality checks. Our supervisors assess each pest control task, guaranteeing that our services exceed expectations every time.
Can I customize the pest control services to my needs?
We offer flexible scheduling and personalized plans. We work around your preferences and requirements, tailoring our pest control services to provide the best-fit solution for your home or business.